What would the impact of cultivating healthier, happier and more human
be for you and your people?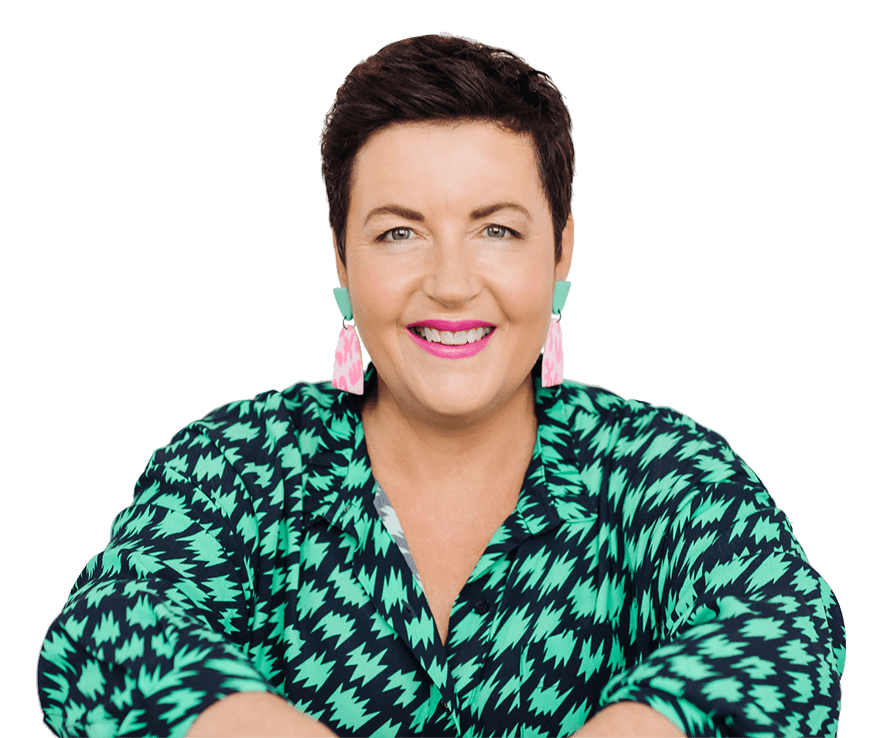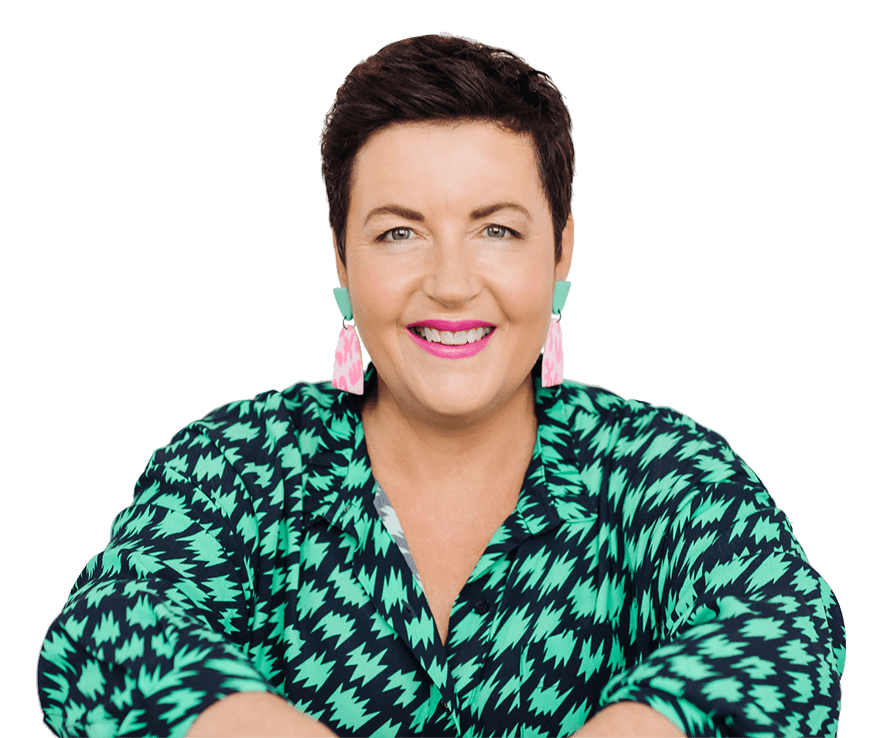 What would the impact of cultivating healthier, happier and more human
be for you and your people? Help your organisation, community or leadership team thrive, even in challenging times. Cynthia's practical, interactive, fun, safe, supportive and highly effective leadership programs are based on the latest learnings from neuroscience and positive psychology. As a keynote speaker, Cynthia uses her positive energy, humour and passion to engage and inspire her audience and bring her content alive. Using the latest evidence-based theories, she challenges her audience to make positive changes to their own practice, teams and organisations. Gain fresh perspectives on personal and professional challenges, enhanced decision-making skills, and increased confidence. Coaching with Cynthia can also have a powerful ripple effect, sparking transformation in your family, your community and your workplace.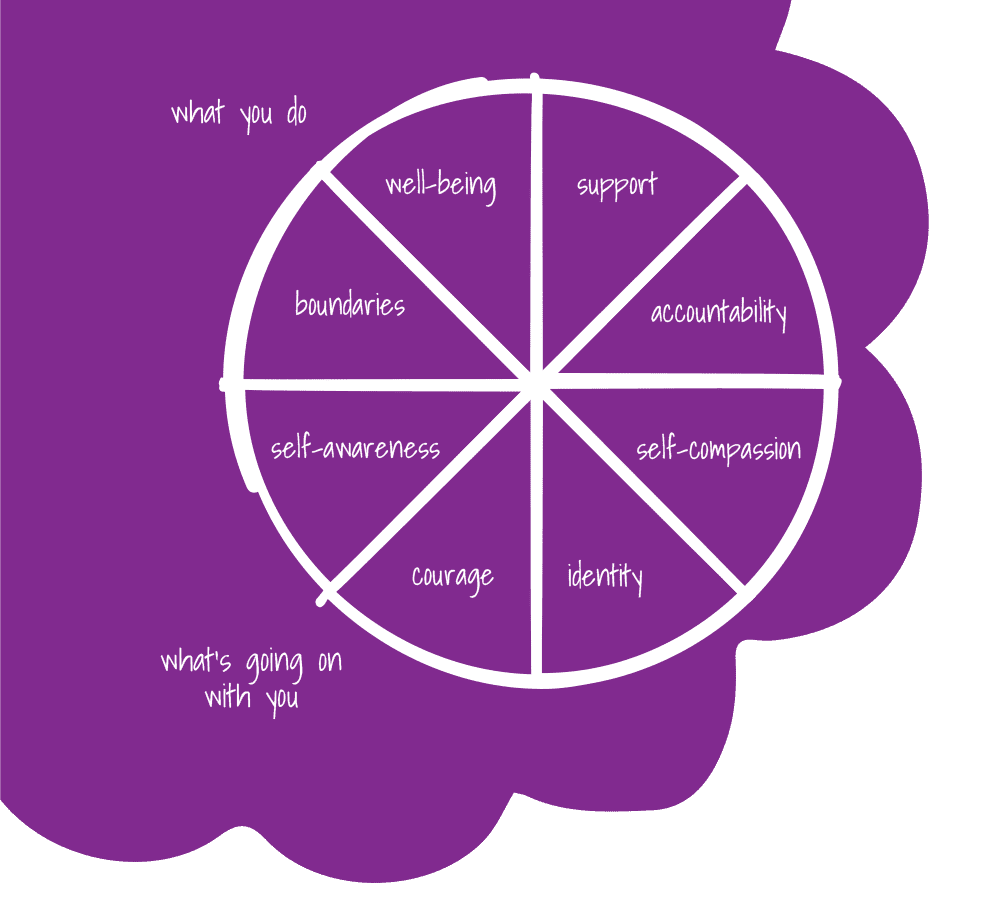 Cultivating Cultures
The leadership landscape has been disrupted. People are looking for a different type of leadership and culture than they were pre-pandemic. They want relational, not transactional, workplaces and are voting with their feet as seen in the trends of the Great Resignation and Quiet Quitting.
The old ways of leadership and culture are not cutting it anymore. A different way of operating is required – this is where Cultivate comes in.
A Cultivating approach to leadership and culture creates environments where people can do well and be well at work. It is the antidote to the epidemic of stress and mental health issues many of our western workplaces are currently experiencing. Cultivate allows for the outcome of high performance but also the outcomes of rest, well-being, learning and failure. It is complex, multi-dimensional, courageous, authentic, human, and involves the heart.
And the best part? The neuroscience tells us that when people are happy and healthy and their well-being is high, they make better decisions and are able to perform at their best. 
A Cultivate approach reflects the diversity of the human experience, accepting that struggle is part of our experience and embracing it rather than pushing it down, gritting through or pretending it's not happening.
It is a call to action for those who want a different way.
Are you ready to Cultivate your organisation, industry group, community, or yourself as a leader?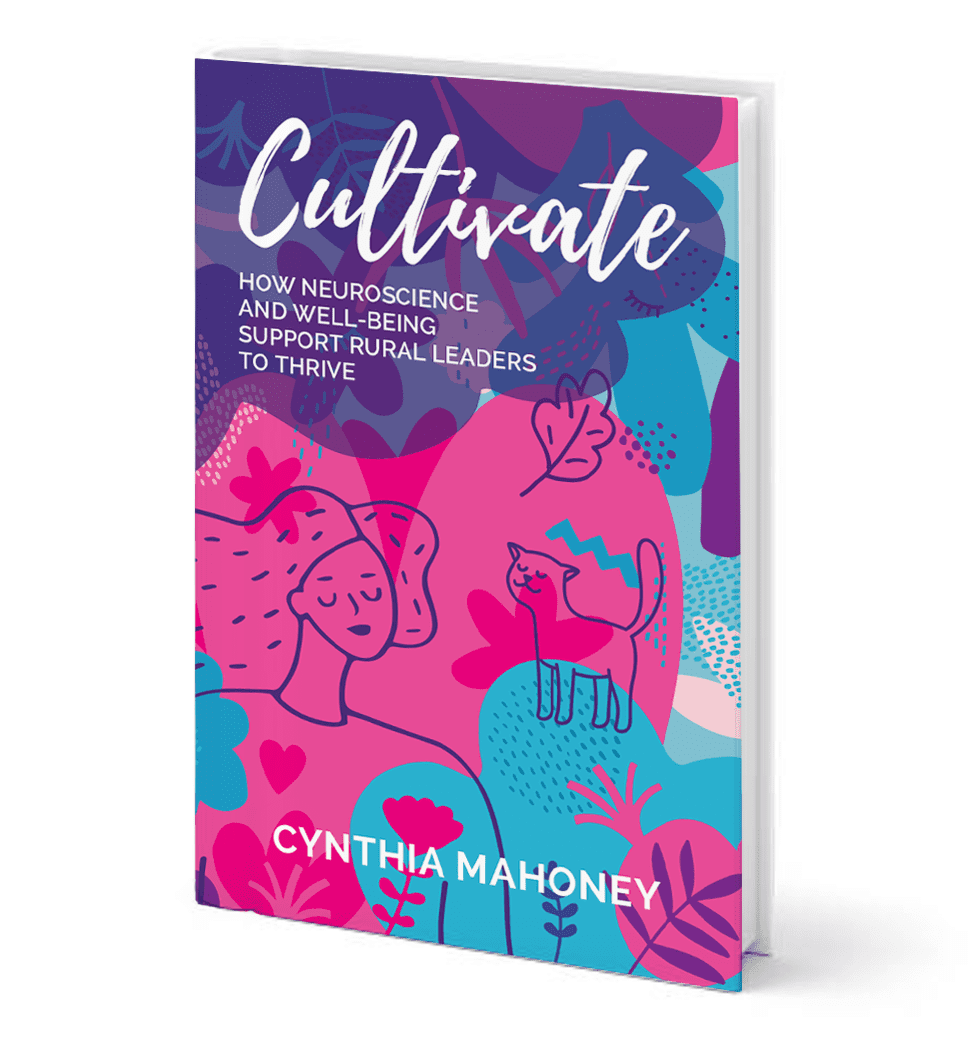 Cultivate Book
How do leaders thrive in tomorrow's world?
For too long high performance has been the default strategy for many leaders and organisations. This has led to staff turnover, burnout and a mental health epidemic, especially in rural areas.
There is a smarter way to lead.
Cultivate shares a compelling science-based case about how leaders can support themselves and their people to do well and be well at work. Sustainable high performance can be achieved by leading with a human-centric approach, that puts well-being at the centre.
"With her trademark warmth and wisdom, Cynthia invites us on a journey of re-imagining what it is to be an effective workplace leader. This is a practical guide to achieving results whilst retaining the heart of rural values."
– Dr Skye Charry, Associate Professor of Law, University of New England
Meet Cynthia
Cynthia is a facilitator, coach, mentor, speaker and author with a passion for personal disruption, neuroscience, positive psychology, courageous conversations, human performance and well-being. Her mantra (taken from the latest neuroscience research) is that "Happier people are higher performing," and she strives to help leaders and teams achieve this in the workplace.
Cynthia is passionate about working with people to develop their life and leadership skills and to increase diversity and participation in decision-making in industry, government and the community. She's a strong believer in bringing people together to identify issues, exchange ideas and develop solutions that work for them, their business or organisation, their family and community.