My good friend Louise Thomson and I are passionate about supporting people to look after their well-being. We've been designing and facilitating self-care workshops and also an on-line 6-week-well-being challenge for the last few years.
During the early months of the pandemic, we decided to get together with rural women from our network to have conversations about well-being.
The Well-Being Wednesday video series and Well-Being Wisdom cards, containing our guests' top well-being tips and inspiration from our professional practice, were the result.
In this episode, dairy farmer Di Bowles shares her wisdom about the benefits of slowing down and reassessing.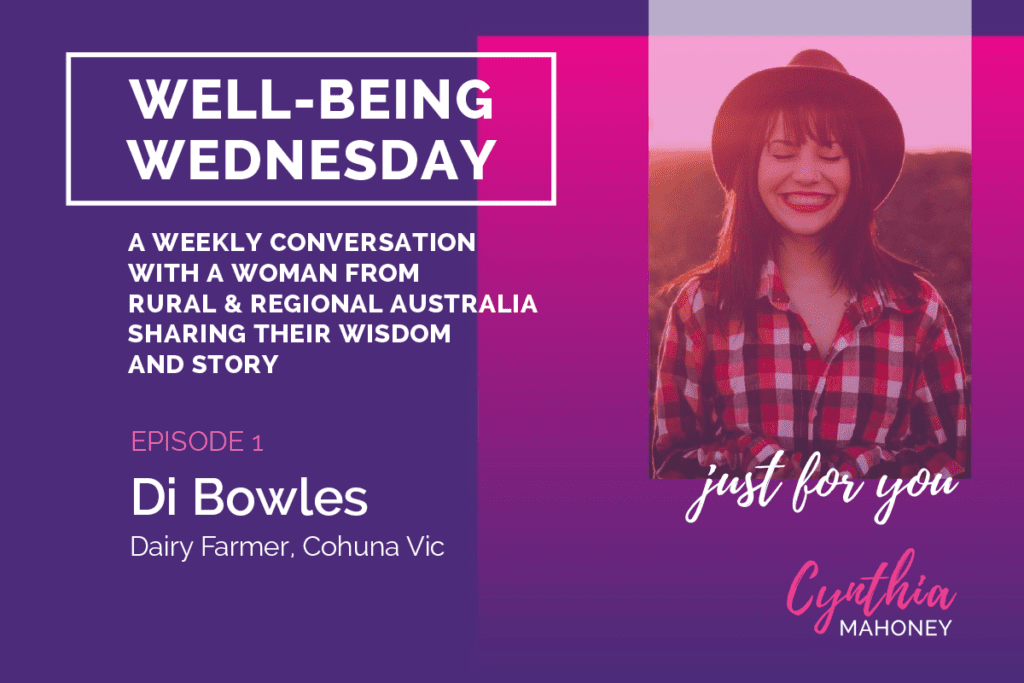 Want more?
Purchase Cynthia's Well-Being Wisdom Cards, with inspiration and well-being tips from the Well-Being Wednesday guests.