Arfa Sarfaraz Khan
President of United Muslim Sisters of LaTrobe Valley – Trafalgar VIC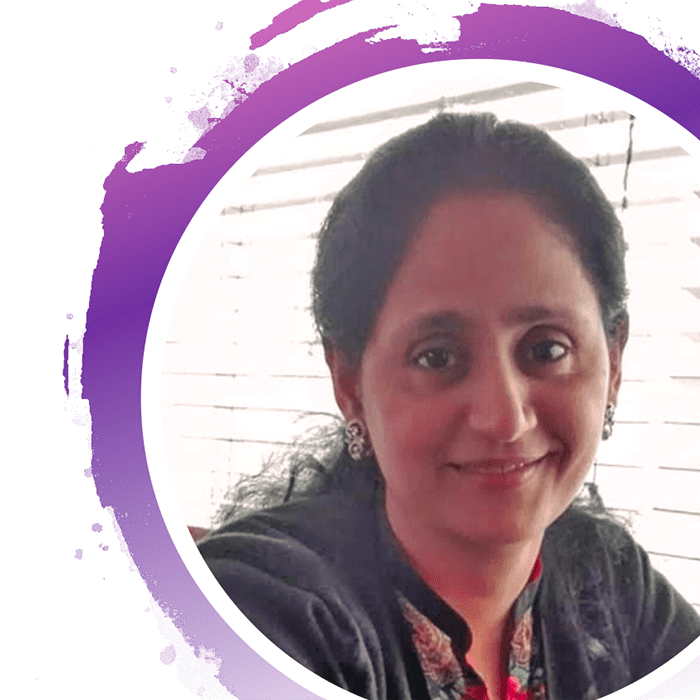 Shownotes
Our guest this episode, Arfa Sarfaraz Khan, hails from Pakistan. She holds a Masters in Political Science, Development journalism and a M.Phil in Mass Media and Communication. She is currently the President of United Muslim Sisters of Latrobe Valley (UMSLV) (2015 – to date). UMSLV is working to dispel fears and prejudices about Islam in the region. It has twice won the Best Community Event award at the Australia Day function in Morwell and in 2019 it was the finalist for community award at the Victorian Regional Achievement and Community Awards.
Arfa has been speaking at different forums and sessions to break barriers and enlighten people about Islam, multiculturalism, anti-racism and hate speech. She believes in the core values of persistence, integrity, and social justice. She volunteers in the spheres of inter-faith discourse, women's empowerment and children's education. Her philanthropic work includes teaching underprivileged children, raising funds for causes such as the Pink Ribbon Foundation, Cancer Council of Australia, environmental justice, flood victims, hospitals, orphanage and people with special needs.
She works closely with Vic police and sits at Gippsland multicultural meetings and represented the Victoria Police Social Cohesion Project in its annual event.
Arfa has held multiple positions in the fields of academia, journalism, public relations and the social welfare sector. She has extensive experience in research, planning and successful project delivery. She is also a graduate of Leadership Victoria's New and Emerging Communities Leadership Program, the Gippsland Leadership Program and Community Leading Change (environment program). Arfa believes participating in these  programs has further built up her skills as a community leader.
Arfa was previously the editor of local newspaper 'Traf News' for two years (2016/17) and was also associated with Trafalgar Community Development and chaired the library chapter.
She is a board member of Latrobe Health Assembly and also a Board member of the Police Multicultural Taskforce. She supports her community whenever they need her. She is currently doing a weekly Urdu program for Gippsland FM104.7.
Arfa was nominated in 2017 by Baasila for her involvement with the community for "Women Acknowledging Women" award. She was also nominated for Victorian Achievement awards in 2018 and also in 2019.
Arfa's top well-being tips:
Connection with self, and others, some kind of daily spiritual, praying  or meditation practice to really connect with yourself (and your God if you have one).
Keep learning in life, never stop. It helps you grow and is very  important for your well-being and feeling of self-worth.
Practice mindfulness – take notice of things around you, appreciate them; be empathetic to people; find joy in little things, and live in the present moment.
Links:
United Muslim Sisters of LaTrobe Valley website
Want more?
Purchase Cynthia's Well-Being Wisdom Cards, with inspiration and well-being tips from the Well-Being Wednesday guests.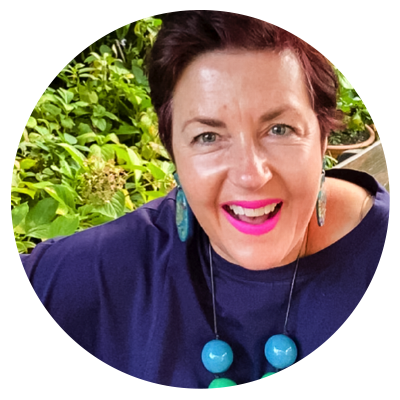 Cynthia Mahoney
Cynthia is a facilitator, coach, mentor, speaker and author with a passion for personal disruption, neuroscience, positive psychology, courageous conversations, human performance and well-being. Her mantra (taken from the latest neuroscience research) is that "Happier people are higher performing," and she strives to help leaders and teams achieve this in the workplace
Cynthia is passionate about working with people to develop their life and leadership skills and to increase diversity and participation in decision-making in industry, government and the community. She's a strong believer in bringing people together to identify issues, exchange ideas and develop solutions that work for them, their business or organisation, their family and community.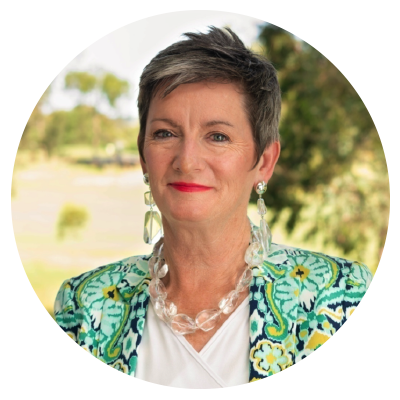 Louise Thomson
Louise Thomson is a confident, courageous, and enthusiastic women who contributes her experience and wisdom to those who aspire to be better leaders. With three decades in leadership positions within corporate Australia, NFPs, and her own Leadership Development Practice, Louise has experienced most situations faced by leaders.
She was once described as an outstanding 'blank canvas' facilitator; enabling groups to learn from each other while providing dedicated support and expertise in leadership development. Louise also mentors' future business leaders, hosts several leadership programs and enjoys the larger audience to present her ideas about how to make leadership easy.