Leading with Courage during Crisis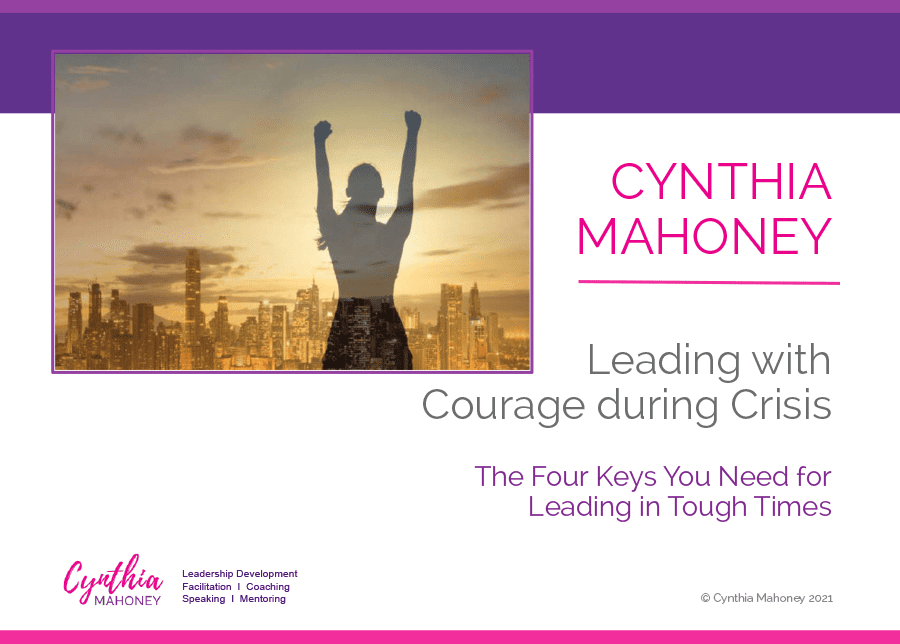 In this whitepaper Cynthia provides insight into the 4 keys to leading during tough times, including practical tips and resources for:
Creating a safe and calm team environment (and the importance of doing this).
How and why leaders need to have emotional courage, especially during a crisis.
Fostering a creative and accountable team culture, even with remote teams and challenging work environments.
How to connect during a crisis (to yourself and others) and why this is vital right now.